Phorest Salon Owners Summit 2019
The Roadshow
VENUE
The Dalcy at Aba,
302 N Green Street
Chicago
IL 60607
date
Monday, 15th April 2019
TIME
Conference: 9.30am - 5.30pm
Drinks Reception: 5.30pm - 8.30pm
The Salon Owners Summit has fast become one of the most talked about and most prestigious events in the hair and beauty industry in Europe as well as further afield.
This April, the Salon Owners Summit will leave its home in Dublin, Ireland and embark on its first roadshow!
First stop - Chicago!

The aim of the roadshow is simple: we want to host an event with education, networking and festivities that brings salon owners and their teams together with the greatest minds in the world in business, customer service, marketing and management.
You do not need to be a Phorest client to attend this event, this experience is open to all!
"This was our first year, and thoroughly enjoyed it. We will also bring the rest of our team. We can't think of anything we would change."
"Meeting salon owners from different parts of the world really excited me. The networking was win/win."
"I really liked how every speaker did not speak for too long as it kept your attention. It was too the point and very informative and motivational."
"Fantastic event and will be booking next year."
Monday, 15th April
Agenda
9.00 - 10.00 Registration
10:00 - 10.10 Introduction & welcome
10:10- 10.20 Marlo Boyle: 10 minutes of wellness.
10:20-11:05 Scott Buchanan "Rise Above Disruption and Exceed your Profit"
11:05-12:05 Stefanie Jackson "The Future of Work"
12:05 - 12.15 Paola Hinton "Tip Tax Success Story"
12.15 - 12.45 Connor Keppel 'Take your marketing to the next level'
12:45 - 1:55 Lunch - in house at ABA
1:55- 2.05 Marlo Boyle: - 10 minutes of wellness
2.05 - 3.05 Neil Ducoff "Employee based salon business manifesto"
3.05 - 3.30 Ann Bray "Always be a student! Passion and Inspiration is a journey!"
3.30 - 3:45 Coffee Break
3:45- 4.30 Jay Williams "Trust is the New Currency"
4:30 - 5:15 Heather Yurko "How to hire the right team for your salon"
5.15 - 5.30 Closing comments
5:30- 8:30 Cocktail Reception & Entertainment
Tuesday, 16th April
Additional Class
10.00 - 1.00
How to Hire Right!- Deep Dive workshop with Heather Yurko
Additional registration required
Purchase tickets for Heather's class here
2019 SALON OWNERS SUMMIT ROADSHOW
The Speakers
Scott Buchanan
Scott J. Aveda Salonspas
Topic: "Rise Above Disruption and Exceed your Profit"
Scott began his career in the Beauty Industry 38 years ago in Nu Best & Co. Salon in Long Island, NY. Today he owns 5 successful salons in Manhattan and Brooklyn, and employs over 200 people.
Scott is also a Global Educator for Aveda Corporation, teaching leadership and business practices throughout Australia, Asia and North America. He is active In many associations like The Professional Beauty Association and Intercoiffure.
At the Salon Owners Summit Roadshow Scott will speak on the current state of the salon industry and how disruptions can affect a salon's bottom line.
Stefanie Jackson
Speaker - Entrepreneur - Collaborator, 16 years in the Beauty Biz, Lover of Inspirational Quotes
Topic: "The Future of Work"
Stefanie is the owner of Canvas Salon and Skin Bar and the founder of Salon Colab™, a community of salon leaders. Stefanie's biggest passions are research and people development. She has used those passions to tackle understanding the biggest influence on a salons success; its people.
In her session, The Future of Work, Stefanie will share what years of research and first-hand experiences have revealed around what it takes to recruit & retain the workforce of today. You'll leave with a better understanding of what you can do as a leader to overcome disruptions caused by technology and the younger generations in the workforce.
Jay Williams
25 year veteran of the Salon Industry, Author, Educator and Keynote speaker
Topic: "Trust is the New Currency"
Jay has worked for world-class hair brands, thriving distributors, educational institutions, and one-on-one with thousands of leaders.
Jay understands the challenges and opportunities from salon owners point of view and will draw on his rich experience to help you unlock your potential and fuel your passion.
In his presentation entitled "Trust is the New Currency" Jay will speak on delivering exceptional client satisfaction, using trust as the key to attracting and retaining loyal staff and clients.
Neil Ducoff
Founder & CEO of Strategies
Topic: "Employee-Based Salon Business Manifesto"
Neil Ducoff is the founder and CEO of Strategies, a business training and coaching company specializing in the professional beauty industry. Neil is a business trainer, coach, keynote speaker, an award-winning author, and the creator of the Team-Based Pay System.
In this session Neil will take you step by step through his Employee-Based Salon/Spa Business Manifesto and what all owners must do to create a rock-solid, profitable and sustainable business model.
Our industry is rapidly changing. Employee-based salons and spas must be leading change — not reacting to it.
Marlo Boyle
Principal and Manager of Cultivate-You
Marlo Boyle is Principle and Manager of Cultivate-You, LLC, a small company focused on helping people become better WELL-Beings in a whole way.
A certified Holistic Health & Nutrition Coach as well as a seasoned Leadership & Team Development Consultant, she has spent the last 27 years helping business owners, their teams and individuals move towards being more inspired and effective in their day to day lives.
Her passion is to help individuals understand how to live a more balanced life while taking care of their most important resource - their body, inside and out - with realistic and easy to try on steps.
Heather Yurko
Creator of Neatbeat Salon & PIP University
Topic: "How to hire the right team for your salon"
Heather Yurko is the creator of Neatbeat Salon and PIP University in Louisville, KY. Neatbeat opened it's doors in October of 2013 in a 200 sqft closet and today resides in a 5,000 sq ft piece of sacred ground that is the home to the Neatbeat Brigade, a team of 20 hand selected and highly favoured individuals. There is a servant driven, committed to excellence mentality that breathes through the company. All which directly equates to a happy, profitable business.
In Heather's presentation entitle "How to hire the right team for your salon" she will cover the essentials to focus on when recruiting, auditioning and onboarding your team members to create structure, vision and boundaries from the beginning!
Ann Bray
The Educator's Educator
Topic: "Always be a student! Passion and Inspiration is a journey!"
Long revered as "The Educator's Educator," Ann is a NAHA winner and has participated in and won almost every hairstyling competition across the globe.
She has more recently been honored with OMC's Hairworld Global Lifetime Achievement Award, which was presented to her in Paris. Before that, Ann was knighted l'ordre de la Chevalerie as Lady Anna, Grande Dame of Hair. This is Intercoiffure's highest honor, and in the past, Intercoiffure selected her as their Createur de Mode award winner.
Ann trained the only U.S.A. Hairdressing Team to bring home a Gold Medal from the World Championships of Hairdressing. She has also performed her artistry for Hollywood, most notably with the Hunger Games series of movies. You can see her signature "Rose" style for Elizabeth Banks' character, Effie, in Catching Fire.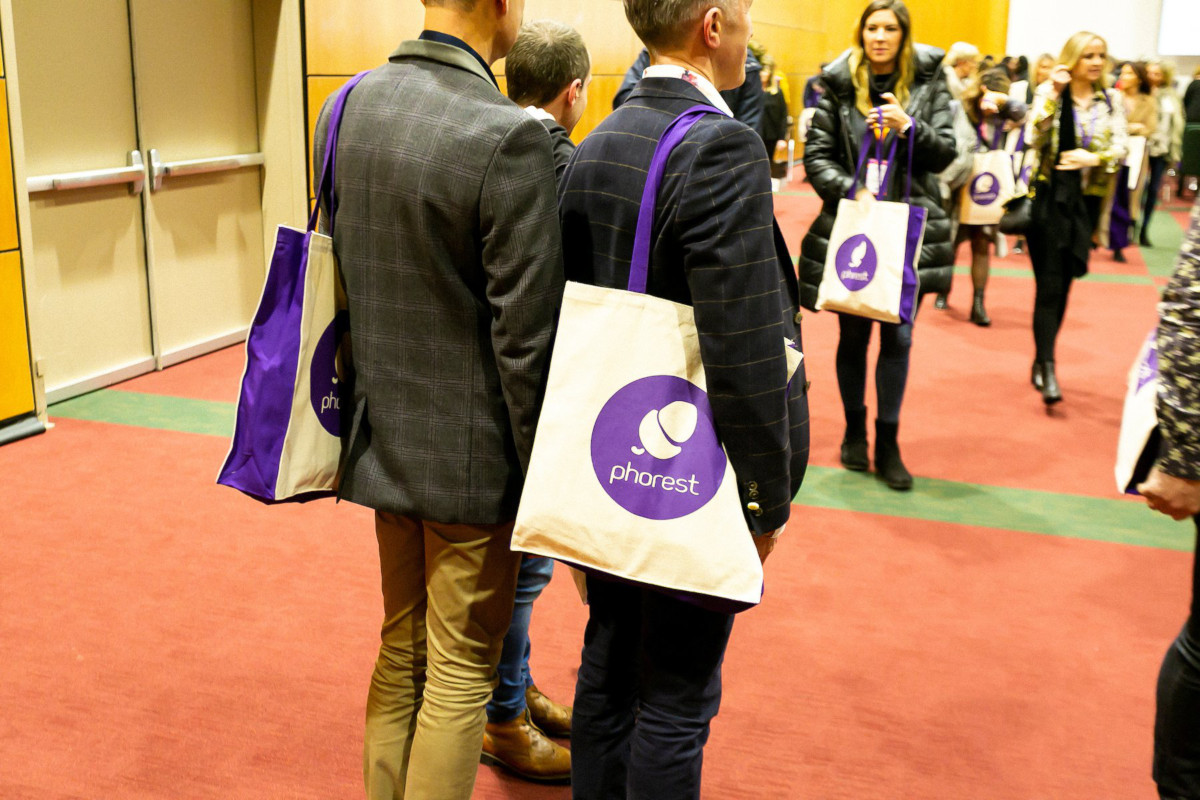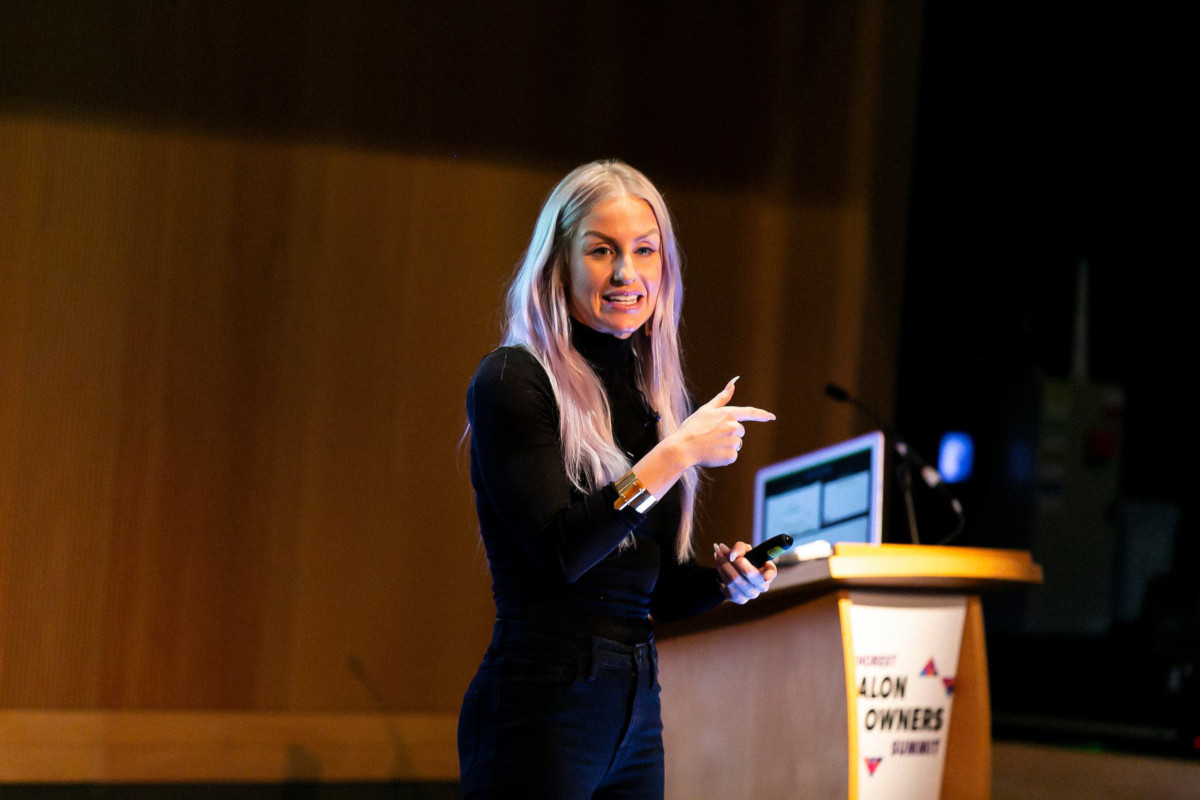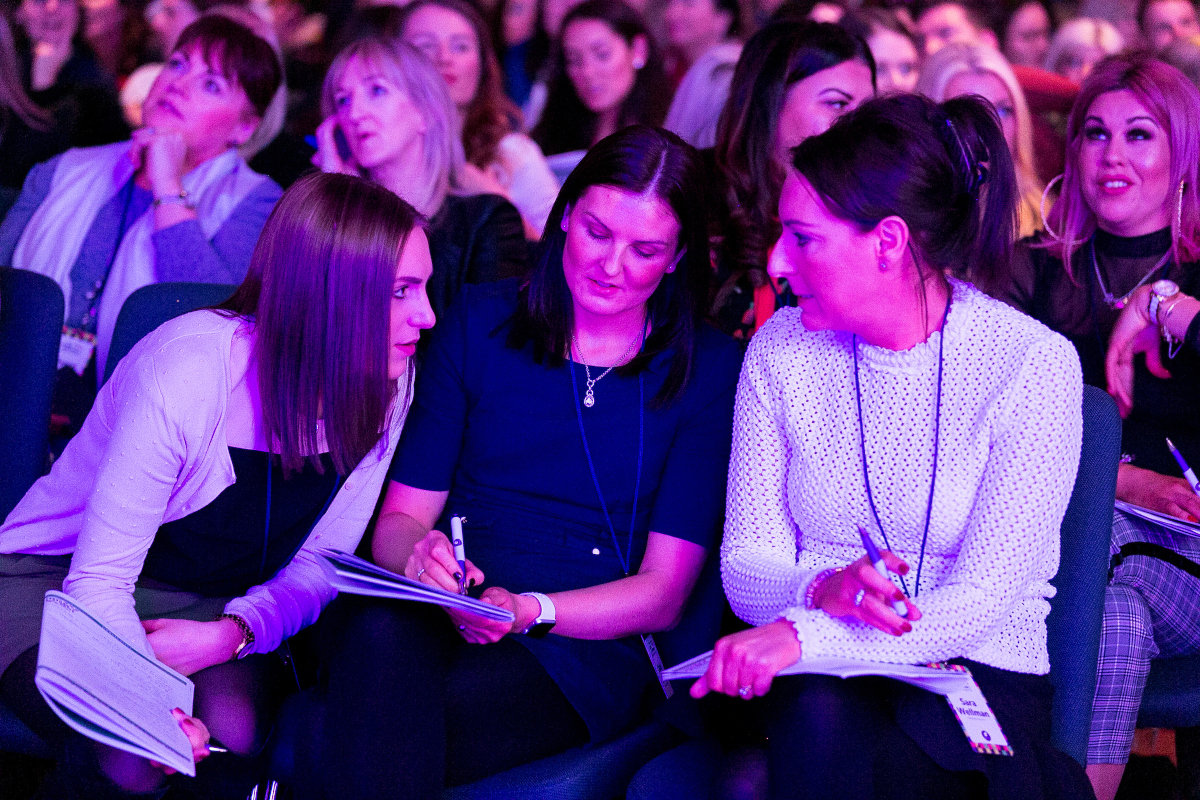 WHERE TO STAY
Hotels Nearby
The Hampton Inn Chicago
Call 1-800-546-7866 and ask for the "Phorest Salon Software" group rate or ResID: C93.
Cut off date: March 19

The Publishing House B&B
Guests can enter code "Phorest" in the promo window for a reduced rate.

Kimpton Hotel Allegro
Call 1-312-648-0000 and ask for the "Phorest Salon Software" group rate.
Cut off date: March 31